The following page presents the range of projects I have produced over the last few years either in my own time or over my internship a Pixogenic Ltd using Unreal Engine and other supplementary software for Models, Materials and Animations. 
Select from the menu below to see a specific project, or scroll through this page to see them all.
Assets
Time
Interactivity
Configurability
Assets
Every model in the scene with the exception of some foliage and all the trees were modelled by myself using reference images and site plans from the actual final architectural drawings of La Elvira (A relatives Villa in Cyprus). The foliage and trees were downloaded from CGTrader and Turbosquid, and with all modelled and imported assets textured with PBR textures from Cc0textures.
Time
Interactivity
Configurability
Plan
Assets
Configurability
Next
Plan
The Helmet and suit is for a futuristic motorcycle-drone hybrid that switches between a flying drone mode and motorcycle road traversing form. The helmet can be opened or closed automatically depending on the rider's needs as shown in the slideshows.
Assets
Configurability
Next
Plan
Process
Interactivity
Result
Plan
Users would start by navigating the environment to see key locations and learn more about the festival through interactive posters placed around the scene. Once these posters are interacted with, they unlock new areas to visit on the map relating to the posters they engaged with. 
Process
Interactivity
Result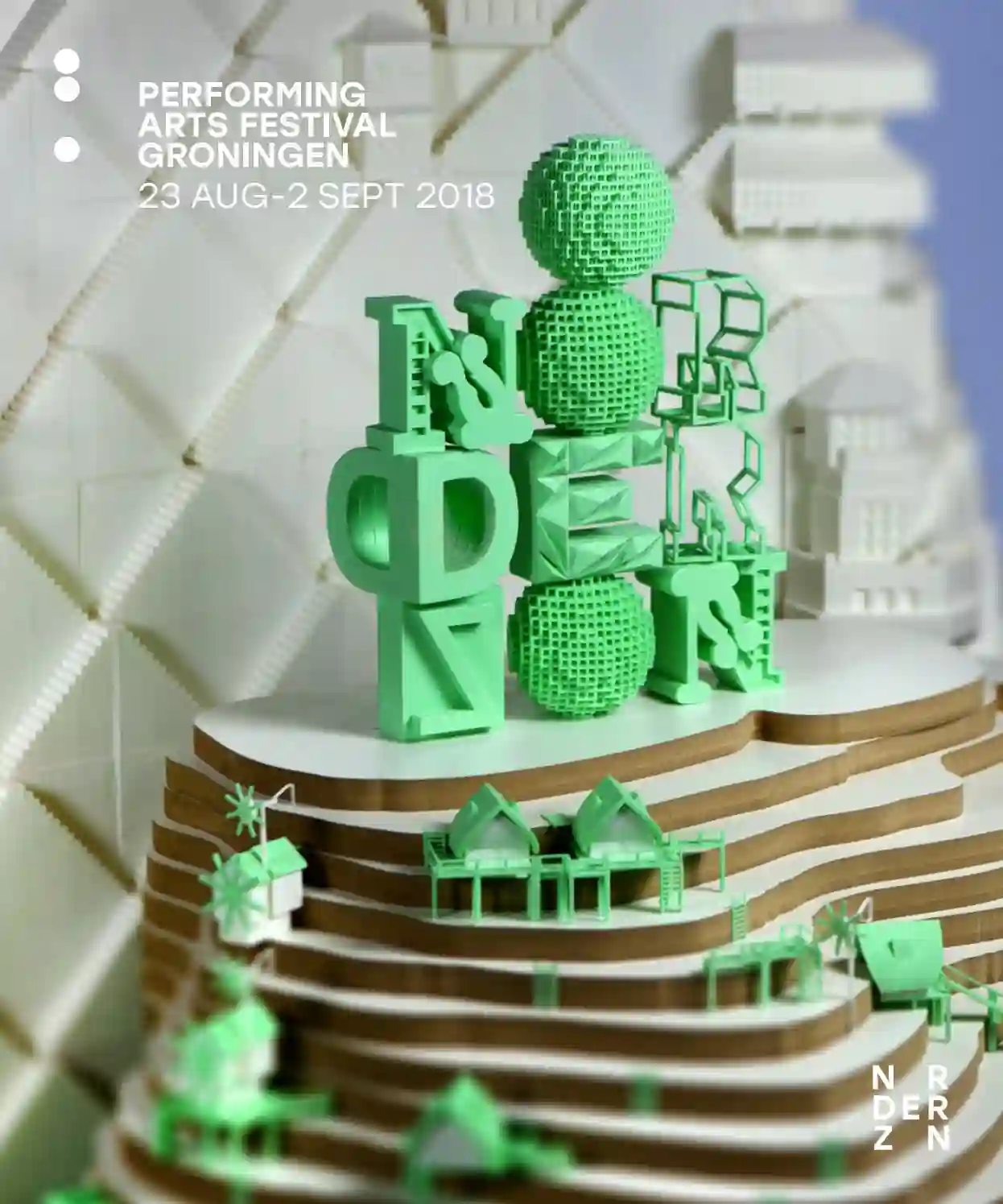 Plan
With the aid of my superiors at Pixogenic LTD, I was able to 3D model a concept car of my own design from scratch, then later rigging and animating portions of the vehicle I planned on having be interactive. I then developed the interactive features for it using the Unreal Engine blueprint system to create a desktop and then a VR configurator proof of concept.
Time
Interactivity
Platforms
Configurability
Platforms
This prototype was made to illustrate the possibilities of using such a system. First the desktop HTML5 version was designed, and then a supplementary VR version was created for potential use at trade events and office visits.
Configurability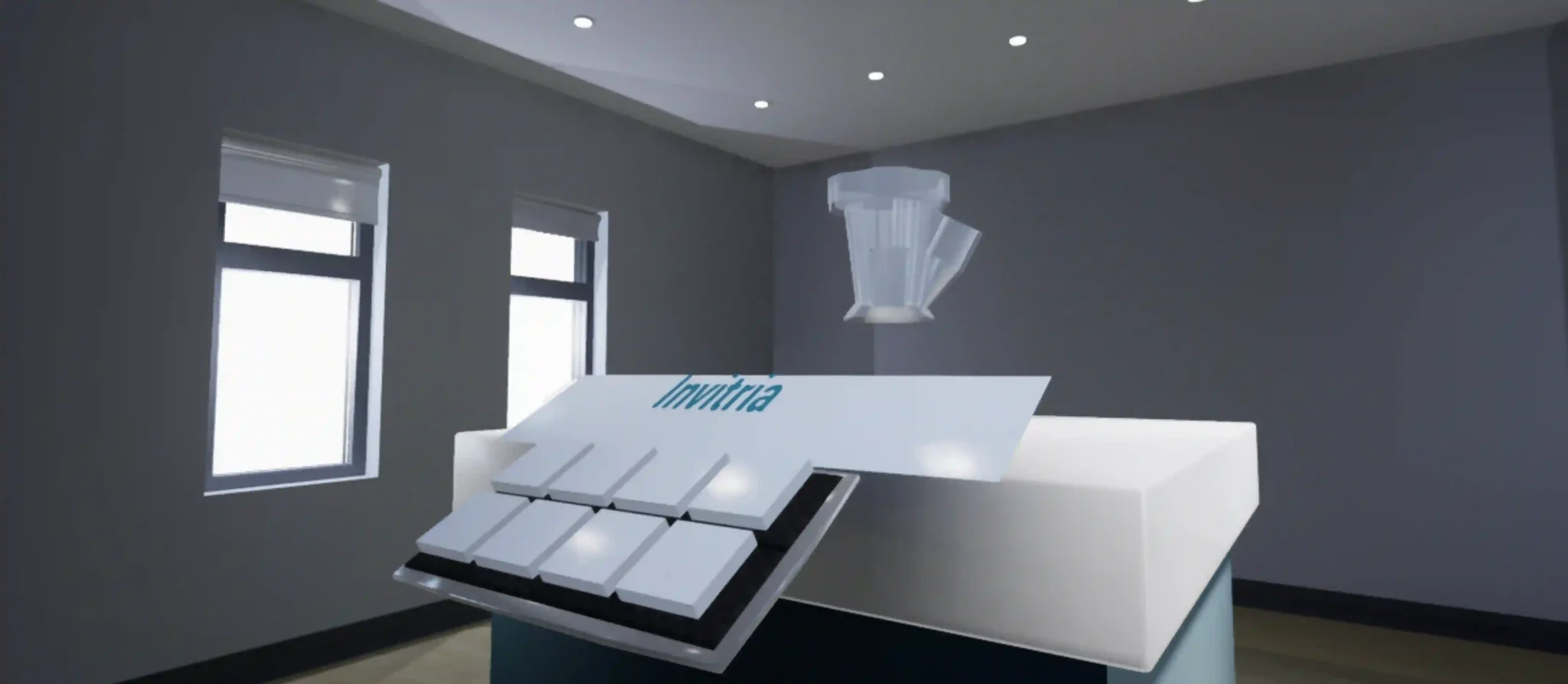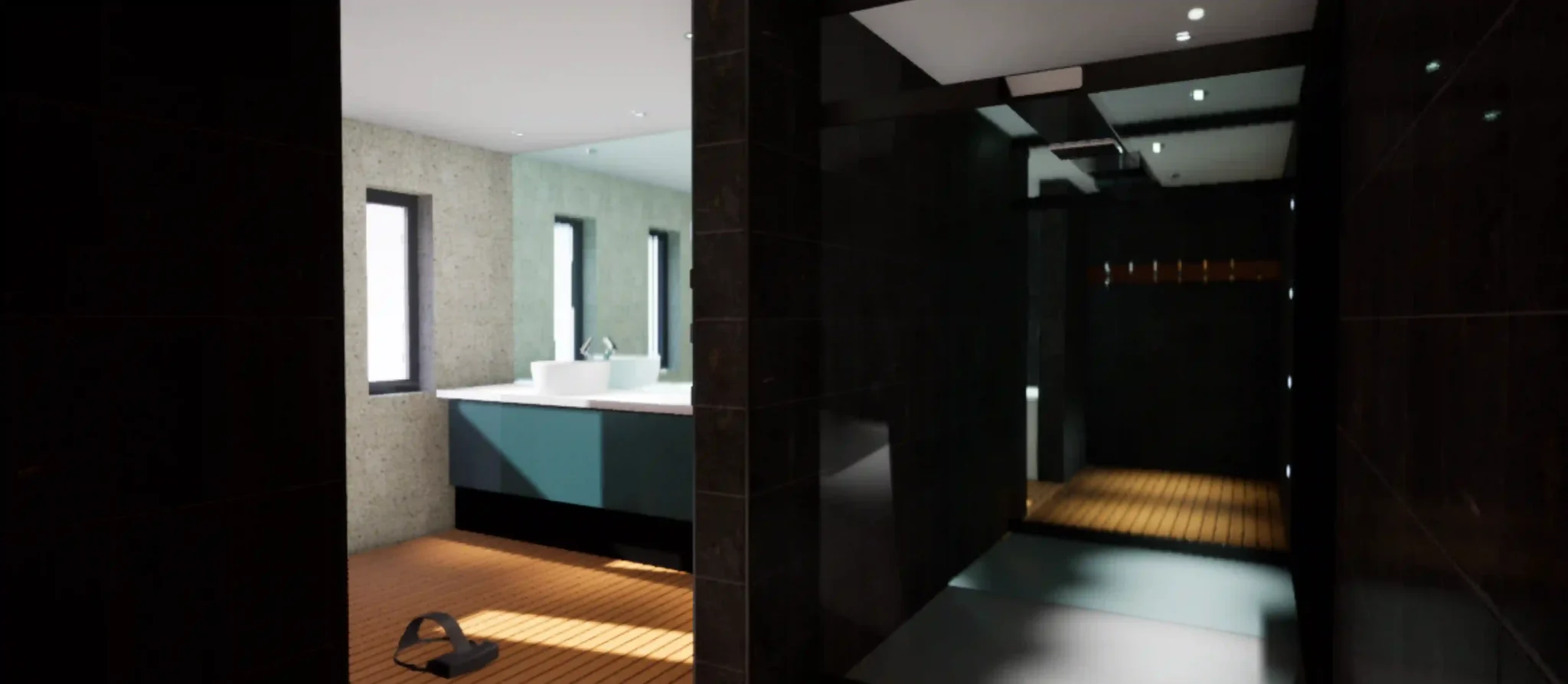 Process
The entire scene was modelled in 3D Studio Max with Vray, and imported using Datasmith, with no changes or materials added from Unreal, showing the potential speed of the working pipeline between the two softwares. Then once imported, I exported the data from the prototype Datasmith build into an Unreal Engine 4.13 build that allowed for VR implementation, and used Unreal's blueprint scripting system to design the interactive features.
Interactivity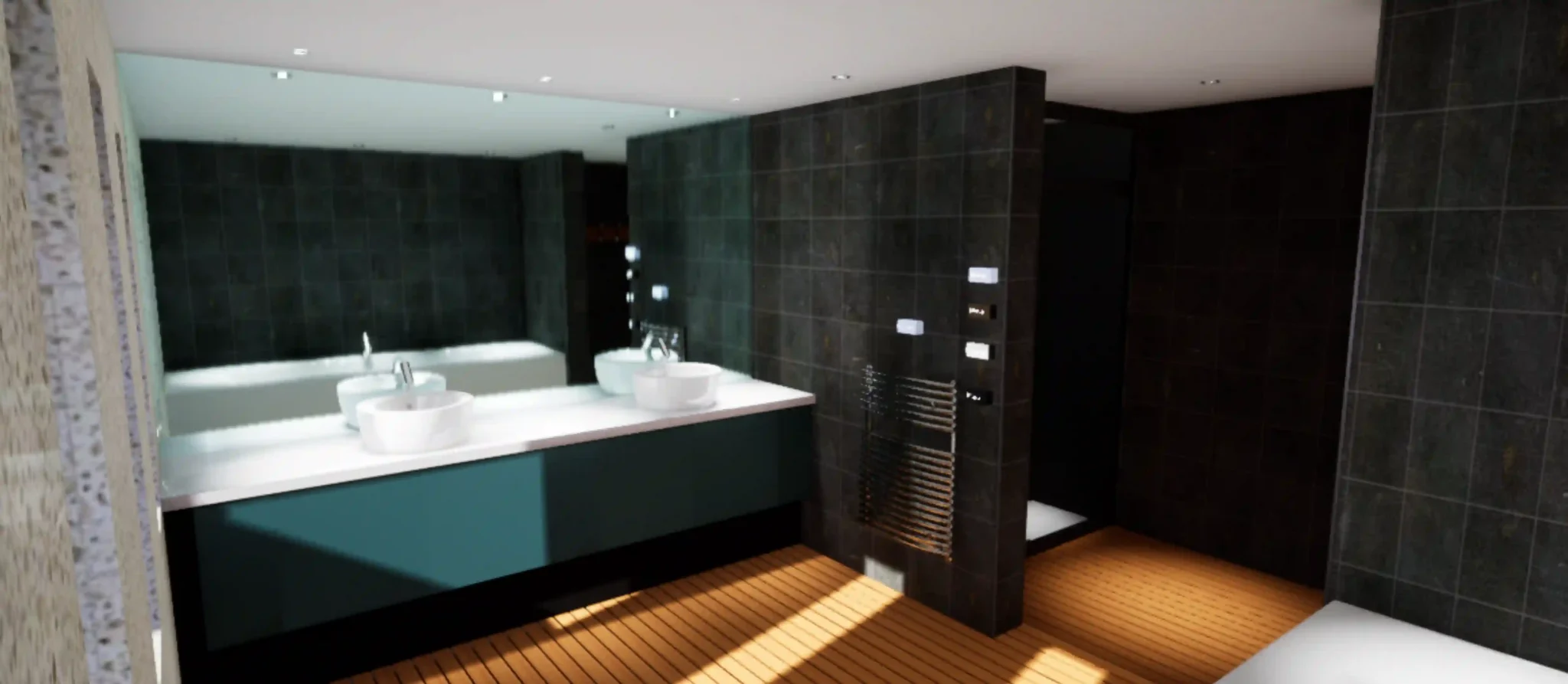 Plan
GES and Pixogenic wanted to see the capabilities of implementing booths into VR examples for clients to see and experience the environment prior to greenlighting the final design.
Interactivity